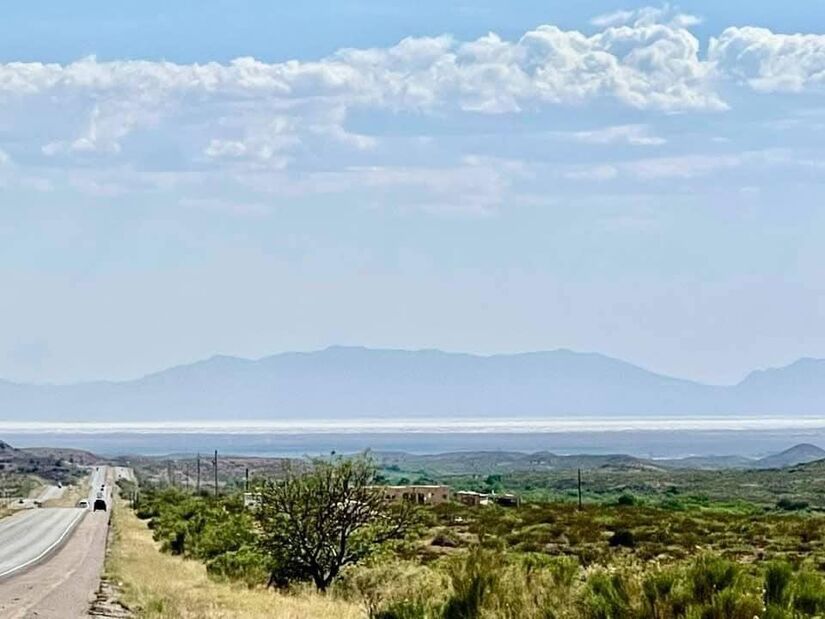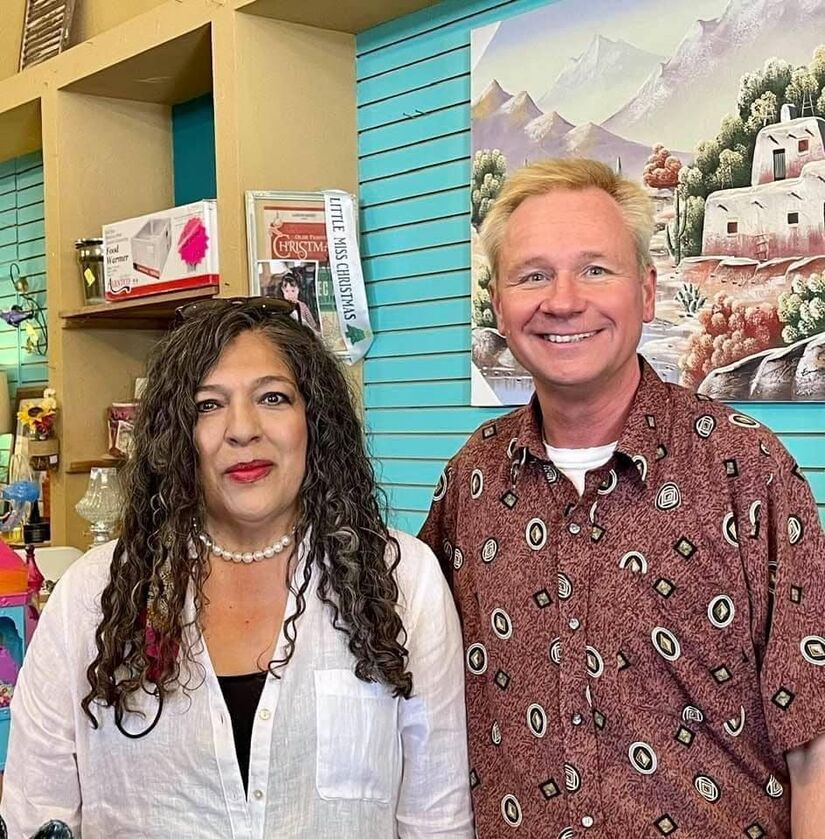 Dateline: Alamogordo, New Mexico, June 8, 2021
In case you missed the jovial guy on a bike zipping around Alamogordo yesterday, you missed a man of commitment and compassion.
Meet Mike Swartz. While some people have sat back and complained during this dark period of Covid-19 and the new awakening as we come out of it, there are some individuals that didn't just sit back in self pity but some individuals set a goal and a path forward to help the greater good of their community and followed through on that path forward in enlightenment and action.A view of Bill Swartz journey
Mike Swartz is one of those individuals. He is bicycling across America from Harbor New Jersey to San Diego to raise awareness and funds for charity. His solo ride of about 4000 miles in total down the east coast and across the country is to raise money for Bell Socialization Services which began in 1966 as "The Bell Club," a social gathering for people being discharged from local psychiatric hospitals into the greater York, PA community. Created with support of the York chapter of Mental Health America and a financial donation from the York Jaycees, early Bell programs included meals and activities hosted by churches and organizations such as the Catholic Women's Club, the Jewish War Veteran's Auxilliary, the Jaycees Wives, etc., as well as dances, presentations, and outings.
The organization then engaged to enrich mental health services, in 1977, programs were also added to assist individuals with intellectual disabilities , and in 1986, the agency added shelter services to meet the needs of York County's homeless families.
Over the years Bell services continued to evolve and expand and, today, about 2,500 people are served each year through dozens of programs offering an array of housing and basic living supports, guided by our Vision, Mission, & Values. Many Bell programs are licensed and/or accredited to meet strict standards of quality care. With more than 50 properties throughout York and Adams counties, people using Bell services are an integral part of the greater community.
You can follow along the remaining parts of Mr. Swartz journey and read his commentary and blog over his encounters along the way ata variety of social media pages which are devoted to this bicycle ride. ‍ You'll see photos, video clips and stories about my experiences and the interesting folks I meet as I bicycle across America.
* FACEBOOK: https://www.facebook.com/coasttocoastbicycleride/
* INSTAGRAM: @billswartz3
* WEBSITE for this COASTtoCOASTbicycleride: www.thisclearbluesky.com
We were fortunate to meet this jovial man at Roadrunner Emporium on New York Avenue yesterday. He explained his journey and his passion and moved us with his experiences.
Mr Swartz said he was attracted to the street and to come into Roadrunner Emporium as he heard John a Lennon's famous "Imagine" being coming from the Emporium and he knew from that inspiring sound he had to check out the Emporium and the historic New York Avenue. Proving once again "music unites us."Artist Dalia Lopez Halloway and Author Chris Edwards Photographed by Bill Swartz on His Journey
His journey reminds us all that there are good people out there, not just sitting back but taking action from the darkness to bring light to causes and issues that are important to the community and the nation at large.
Humanity is out there if we just keep our eyes open and look for it. Good luck Mr. Swartz.
And to make a donation to the charity follow the link attached:
To learn more about the charity he is supporting visit:
https://bellsocialization.com/aboutbell/
To see a FOX News Clip on his journey visit The Fox 43 TV news affiliates video clip that gives a good overview of this coast to coast bicycle ride fundraiser and the charity for which I'm riding:
https://www.fox43.com/mobile/article/news/local/york-county-man-biking-across-the-country-to-raise-money-for-bell-socialization/521-0da649dc-48bb-4053-a4c2-7dde9b59e747?fbclid=IwAR2XGpbTP1JN_RCTKU3wJLQ2VorxOqTvSRc3x8EIwn98XCMLIuTqHD9Q6
STAY CONNECTED! SUBSCRIBE TO FREE EMAIL UPDATES FROM 2ND LIFE MEDIA ALAMOGORDO