According to the RAND Center for Military Health Policy Research 20 percent of the vets who served in either Iraq or Afghanistan suffers from either major depression or post-traumatic stress disorder. 19.5 percent of vets in these two categories have experienced a traumatic brain injury. These three service-related disorders alone have an enormous impact on the demand for veteran mental health treatment.
Veteran mental health services are essential to help our returning vets recover from their combat experiences and mental health issues related to their military service. There are a number of troubling statistics which show that enough is not being done and that many of our veterans are not receiving the care that they deserve in this area.
A study by the Substance Abuse and Mental Health Services Administration revealed that only 50 percent of returning vets who need veteran mental health treatment will receive these services.
Both active-duty service members and veterans face barriers to treatment for mental health issues. Some of the barrier's veterans face, identified by the USGAO and other sources, include:
Personal embarrassment about service-related mental disabilities
Long wait times to receive mental health treatment
Shame over needing to seek mental health treatment
Fear of being seen as weak
Stigma associated with mental health issues
A lack of understanding or lack of awareness about mental health problems and treatment options
Logistical problems, such as long travel distances to receive this type of care
Concerns over the veteran mental health treatment offered by the VA
Demographic barriers and false perceptions based on these demographics such as age or gender
According to the American Psychological Association, 22 percent of veterans sought veteran mental health treatment in the private sector rather than getting help from the VA. That number has increased along with wait times at many of the VA mental health facilities around the country.
The general statistic for suicide is that 22 veterans a day will commit suicide. This staggering stat shows a significant hole in the system of recovery for our vets and a gap in services and prevention servicing those at-risk returning veterans.
As such communities and community groups across the nation are working to bring awareness to the suicide rates. In Alamogordo two Motorcycle Clubs have paired up for the past several years to bring awareness and raise funds for Veterans issues.
The US Veterans Motorcycle Club and Slate Riders together are hosting their annual LIVE. RIDE. REPEAT Fundraiser and Awareness Campaign to Combat Suicide. This jointly sponsored and hosted event will be held May 14th, 2022, with registration at Liberty Cycles, 649 Hwy 70 W, Alamogordo, New Mexico from 10 am to 12 noon.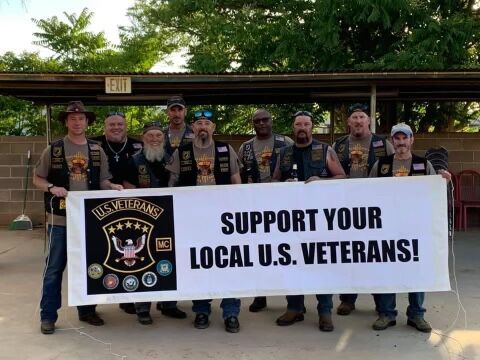 The ride will travel around the area with 75 or more bikers and other reminding the public of Suicide Awareness and raising funds. The ride will end at the VFW Post #7686, 700 Hwy 70 West, Alamogordo, New Mexico. The fee to participate is $20.00 a single rider, $15.00 for each additional passenger, and yes cars are also welcome to this fundraising and awareness building event.
Lynn Kimball is the founder of the Slate Riders. The Slate organization was created in the memory of Lynn's son, Slate, who succumbed to suicide. Lynn as a caregiver had several foster children over the years and Slate became a Kimball as a true son to Lynn and her family. Slate struggled over the years with depression, and as an adult at age of 24, he took his life via a gunshot to the head. Slate left his favorite bike a Suzuki 750 behind for his mother.
Lynn told this reporter the story about one of her fondest memories with Slate was that he encouraged his mom one day to ride with him. Together they rode into the sunset and surpassed a speed together of 100 MPH. Lynn said she "fell in love with riding thanks to Slate." She said that Slate "taught me to really live. He taught me to love and live through the motorcycle."
So, upon his death his mom, Lynn, took his moto up as a mission. During his funeral several bikes appeared in his honor. His friends and his mom Lynn, then decided to create a memory ride and an awareness ride in his honor. The first ride had 15 to 20 riders and subsequently the ride partnered with the U.S. Veterans Bike Club and expanded. Prior events had around 70 to 80 riders. This year's event is expecting at least 75 participants.
The US Veterans Motorcycle Club is a 501C3 nonprofit organization and partnered with Lynn due to her compelling story in partnership on the cause. Lynn Kimball speaks typically during registration, passes out pamphlets and educates on suicide awareness.
The US Veterans Motorcycle Club started in 2007 in New York and expanded across the US. The Alamogordo chapter was chartered in 2018 with a mission of veterans helping veterans. If a veteran needs assistance the club tries to point them in the direction of a solution either directly or via its network and affiliations. Money raised in the past has helped with calls for assistance from building a roof for an at-risk veteran to raising awareness. The US Veterans Motorcycle Club was chosen in the past by the Alamogordo 100 Women that Care and the funding was allocated to sponsor 3 Vets for an Honor Flight.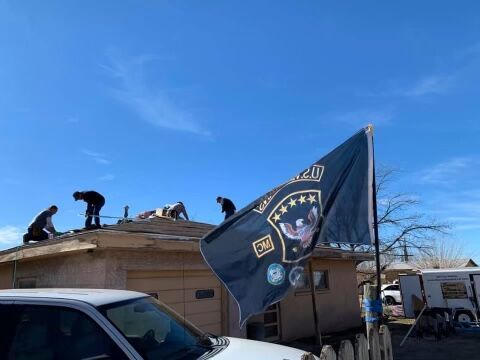 The organization tries to keep the money and support primarily in the local Otero County community but has helped other veterans in need when it could.
The organization has supported the Patriot Guard Riders and USVMC has helped them with their mission, to protect the families during funerals of fallen veterans. They have also joined them in parades and other local events.
The organization is a member of the Southern New Mexico Council of Motorcycle Clubs and Independents. It keeps its eye on legislation that can impact the biking community in general.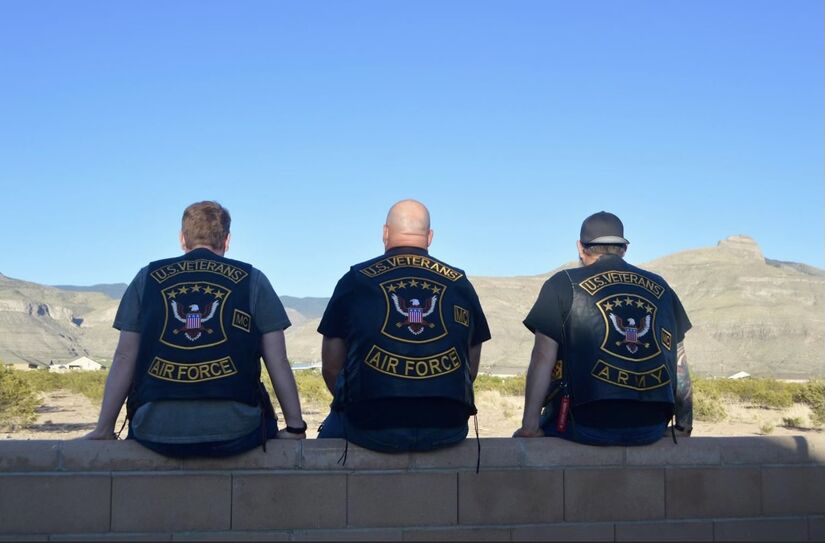 This 2022 collaborative event is even more energized as the 4th annual event because last years was not held in person due to Covid issues. This years' event is titled "Live. Ride. Repeat…" to learn more about this event visit https://www.facebook.com/usvmcnm
or Instant message on that page. Or you may call Ryan Nowaczck the President of the USVMC Alamogordo at 254-833-4901 and leave a message. Be patient if calling as he may be in the air flying in service to our country.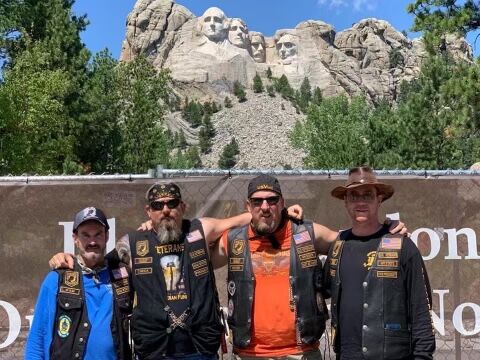 STAY CONNECTED! SUBSCRIBE TO FREE EMAIL UPDATES FROM 2ND LIFE MEDIA ALAMOGORDO