The origins of the Easter Bunny….
The Easter Bunny (also called the Easter Rabbit or Easter Hare) is a folkloric figure and symbol of Easter, depicted as a rabbit bringing Easter eggs. Originating among German Lutherans, the "Easter Hare" originally played the role of a judge, evaluating whether children were good or disobedient in behavior at the start of the season of Eastertide. The Easter Bunny is sometimes depicted with clothes.
In legend, the creature carries colored eggs in his basket, candy, and sometimes also toys to the homes of children, and as such shows similarities to Santa Claus or the
Christkind, as they both bring gifts to children on the night before their respective holidays.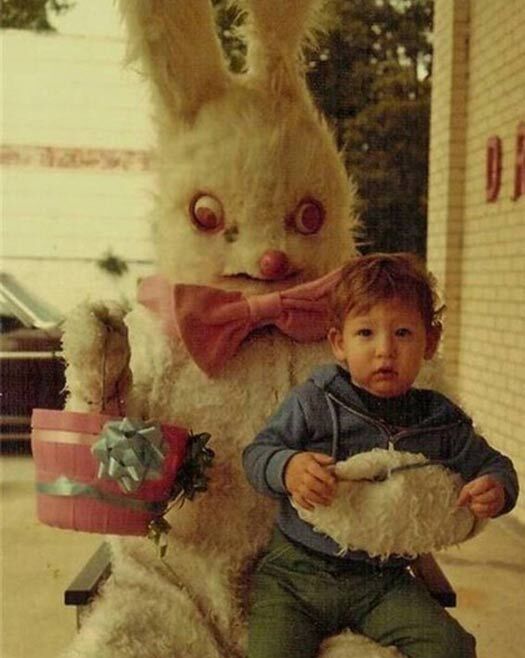 The custom was first mentioned in Georg Franck von Franckenau's De ovis paschalibus ('About Easter Eggs') in 1682, referring to a German tradition of an Easter Hare bringing Easter eggs for the children.
The hare was a popular motif in medieval church art. In ancient times, it was widely believed (as by Pliny, Plutarch, Philostratus, and Aelian) that the hare was a hermaphrodite. The idea that a hare could reproduce without loss of virginity led to an association with the Virgin Mary, with hares sometimes occurring in illuminated manuscripts and Northern European paintings of the Virgin and Christ Child.
It may also have been associated with the Holy Trinity, as in the three hares motif.
But while the Easter bunny technically isn't real, the tradition is very much alive, thanks to sneaky parents who have been filling the baskets as a tradition since the founding of America.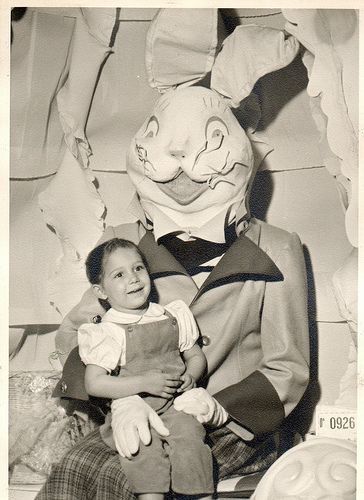 Digging the New Mexico historical archives we see the first references to Easter Egg hunts and the "great Easter Bunny" making a showing in 1921 at the town square and New York Avenue area near the train depot. The first reference to an Easter egg hunt was referenced in a church flyer and a few other archival records.
Memories of early Easter Bunny's and Easter Egg hunts in Southern New Mexico seem to be fading but one individual interviewed said in the 1950's the best Egg Hunt and Easter Bunny in the region was always at the Lodge of Cloudcroft followed by a huge picnic around the property with all the women in huge Easter hats and the Best new Spring Dresses.
Enjoy your Easter however you celebrate and Happy Spring!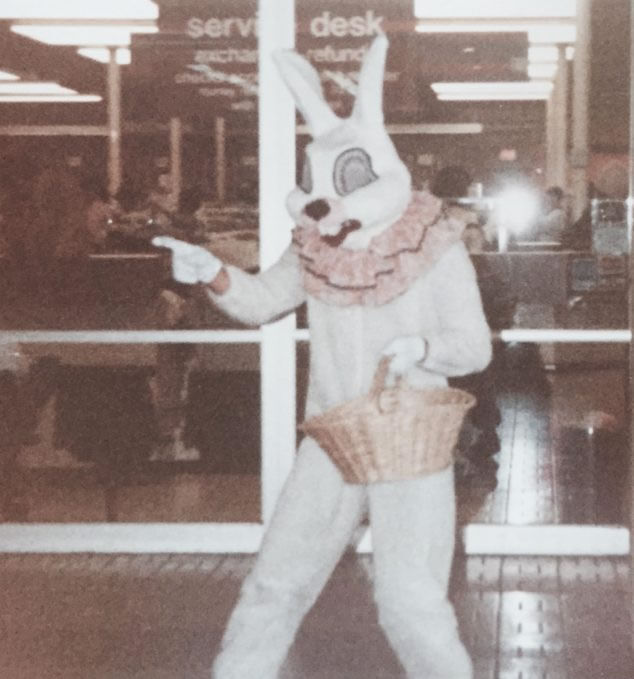 STAY CONNECTED! SUBSCRIBE TO FREE EMAIL UPDATES FROM 2ND LIFE MEDIA ALAMOGORDO
https://2ndlifemediaalamogordo.town.news/g/alamogordo-nm/n/26889/look-back-alamogordo-easter-1921-origins-easter-bunny