Congratulations to the Alamogordo Girls Track and Field Team who won their 2nd consecutive 5A State Championship and arriving home to a police escort in victory…
Thank you Mayor Susan Payne for representing Alamogordo from the stands of this state championship and the live feed of victory…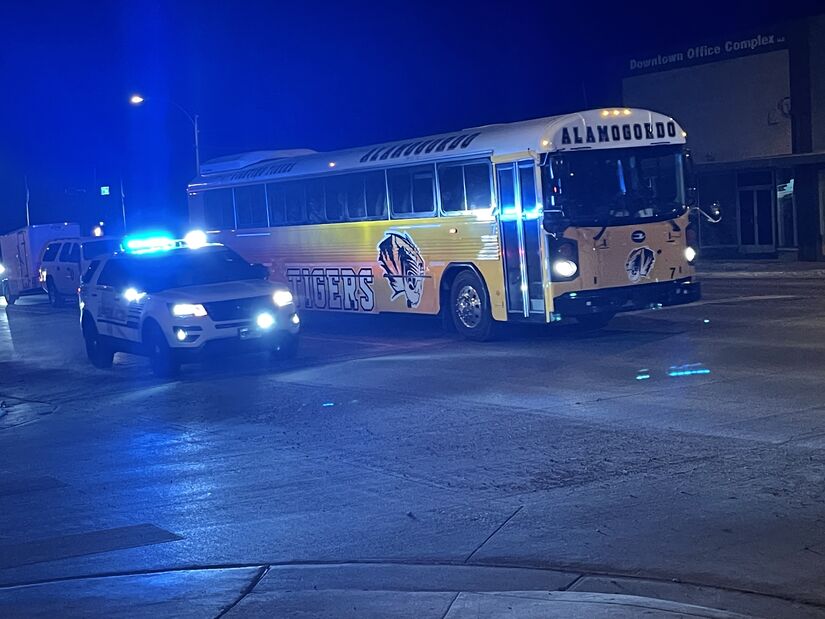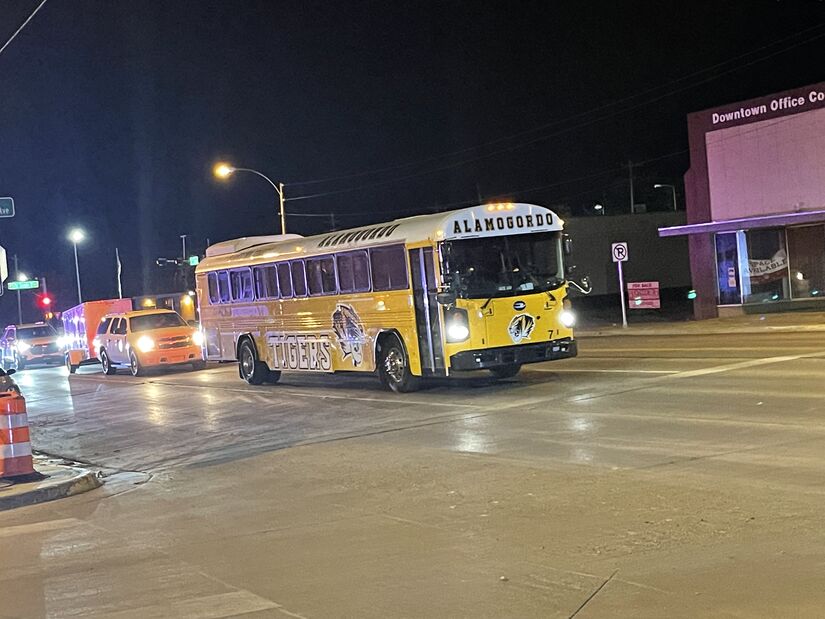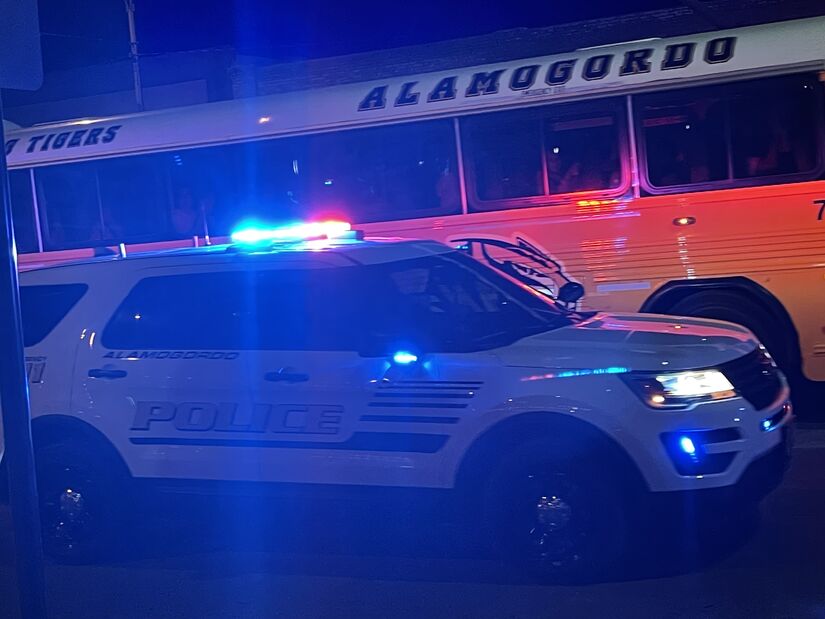 The Alamogordo boys finish 7th overall at the 5A State Championships in Albuquerque.
Congrats to Lady Tigers on bringing home back-to back blue trophies! This program was begun by Coach Marilyn Sepulveda and not since her time in leadership in the 80s has the program seen as much success as the last two years. Living in her legacy she would be proud of these young ladies and of the leadership shown by the present coaching staff under Jason Atkinson, as head coach.
Yvonne Stinson is the high point scorer with 28.5 points!
The complete results are found via this link
Full Results – https://www.nmact.org/file/2022_4A5A_Track_Results.pdf
Girls State Winners – 66 points
200 – Yvonne Stinson 1st (25.17)
High Jump – Yvonne Stinson 1st (5-04)
800 – Ellary Battle 1st (2:17.16), Janae Shaklee 3rd (2:22.31)
100 – Yvonne Stinson 1st (11.94)
Girls 4×100 Relay 1st (49.20)
Long Jump – Yvonne Stinson 2nd (17-06.50)
Girls 1600 Sprint Medley Relay – 2nd (4:21.24)
Triple Jump – Alyssa Esquero 3rd (34-3.25)
1600 – Ellary Battle 3rd (5:11.34)
4×400 Relay – 5th (4:10.75)
4×800 Relay 6th (10:25.86)
Boys – 19.5 points
Discus – Christian Kennedy 2nd (145-11)
Pole Vault – Joey Marquez 4th (12-6)
High Jump – Gabe Kotter T-4th (6-00)
4×400 Relay – 4th (3:26.09)
300 Hurdles – Gabe Kotter 5th (41.20)
1600 – Celso Garcia 6th (4:30.57)
3200 – Celso Garcia 6th (9:54.62)
4×800 Relay 6th (8:30.95)
video ring the bell of their victory and arrival home last night…
https://fb.watch/d0_0YS7fBE/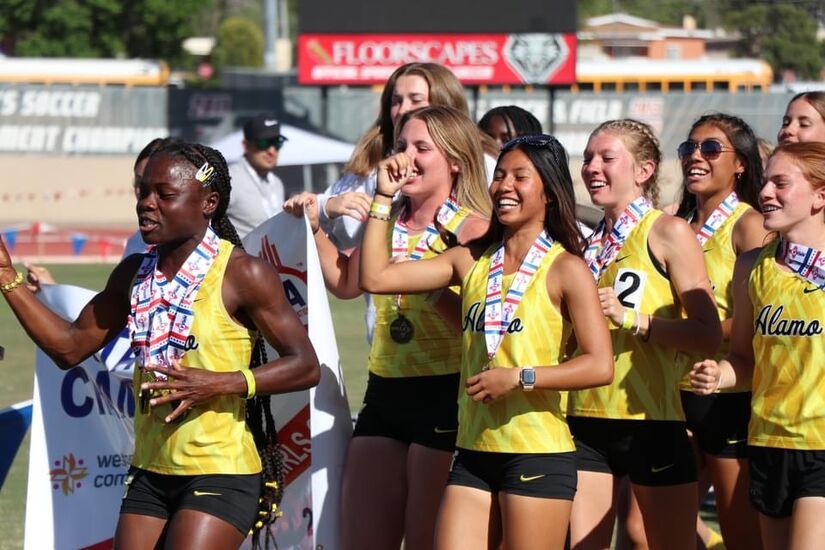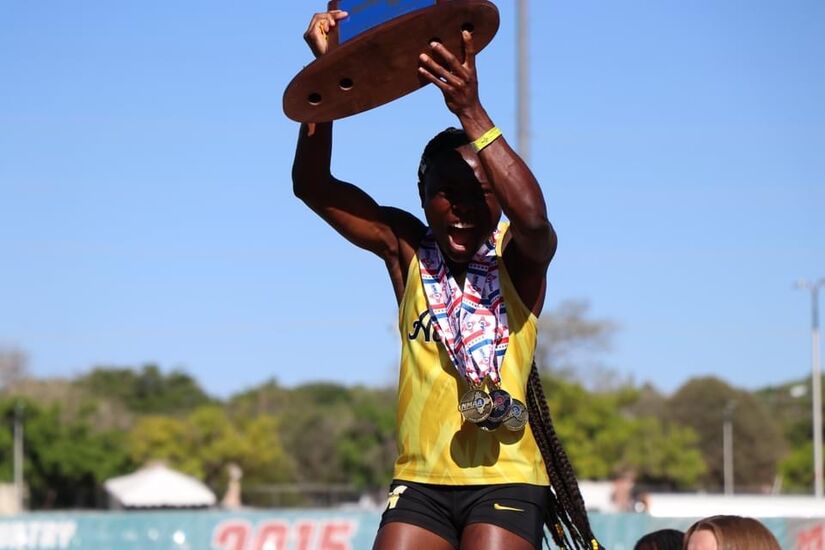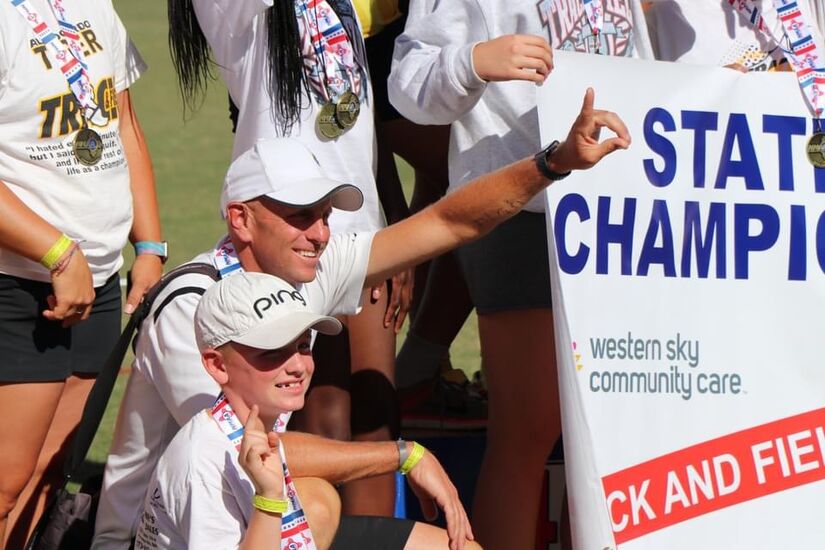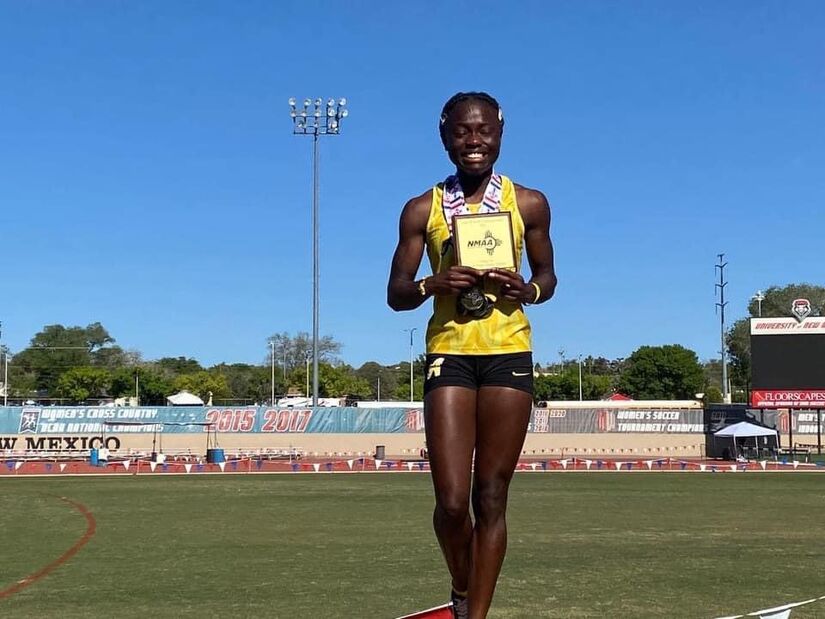 STAY CONNECTED! SUBSCRIBE TO FREE EMAIL UPDATES FROM 2ND LIFE MEDIA ALAMOGORDO