With its origins; the historic cultural arts and commerce zone of New York Avenue in Alamogordo, New Mexico, conceived by New York Avenue entrepreneur and editor Meike Schwarz; the new May/June 22 edition of Southeastern New Mexico Influence Magazine has many articles showcasing what is diverse and cool about the region. This newest edition of the print edition of the magazine launches with a launch party May 13th at Picacho Peak Brewing Co. on Friday, May 13th, at 6:00 pm at 3900 W. Picacho Avenue, Las Cruces, NM 88007 phone (575) 647-4797 RSVP's for the party are required E-mail info@influencenm.com to reserve your seats.
This author contributed three stories; one highlighting the Ghosts of New York Avenue and Alamogordo titled "Spirits from the Other Side" that is sure to enlighten and intrigue the reader, another spotlighting, "The Understated Influence of Alamogordo's Black Churches" and a final article in collaboration with Meike Schwarz exploring the world of art from the abstracts of Bob Lombardi to other fine artist and to include the fine jewelry to journaling artisan creations of Joanne Blumenthal, resident artist of Roadrunner Emporium Fine Art, Antiques and More, Alamogordo.
There is story of hope and wellness titled "Capped from Treatment to Wellness." Of special interest is a very enlightening story highlighting the "Day and the Life of a Neonatal Nurse Practitioner" by Jazmine Valencia with the lead story of significant interest is titled "The Right Money, Rodeo Phenom Shad Mayfield" by Vince Alexander.
The feature story showcased above photos and below explains the influence of "7 Women of Power" by Meike Schwarz and Andrew Jacquin to include: Machienvee Villanueva Lammey, Michelle Perry, Wahanama Robinson, Danii Sedillo, Tva Parks, Major Brittany "Blitz" Trimble and Alamogordo Mayor Susan Payne. Congratulations to these inspirational women for being showcased. How awesome it is to see so many talented and inspiring individuals showcased in this beautiful magazine showcasing diversity and influence and what is positive and right about Alamogordo and our region of Southern New Mexico.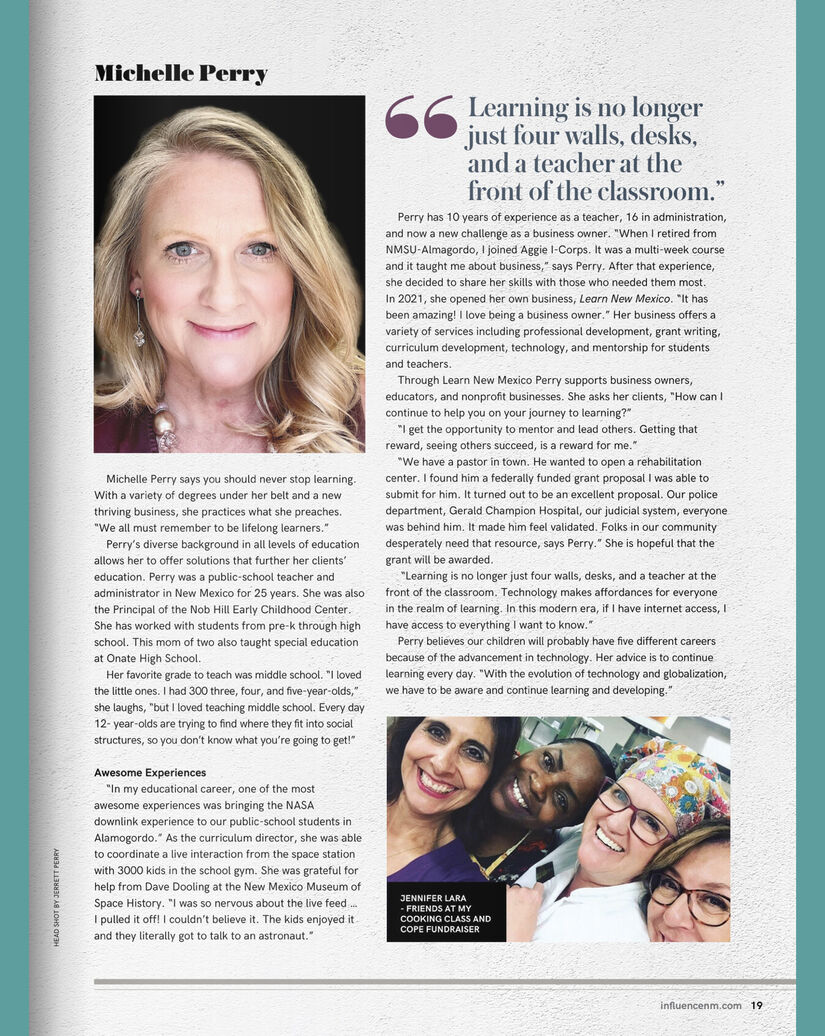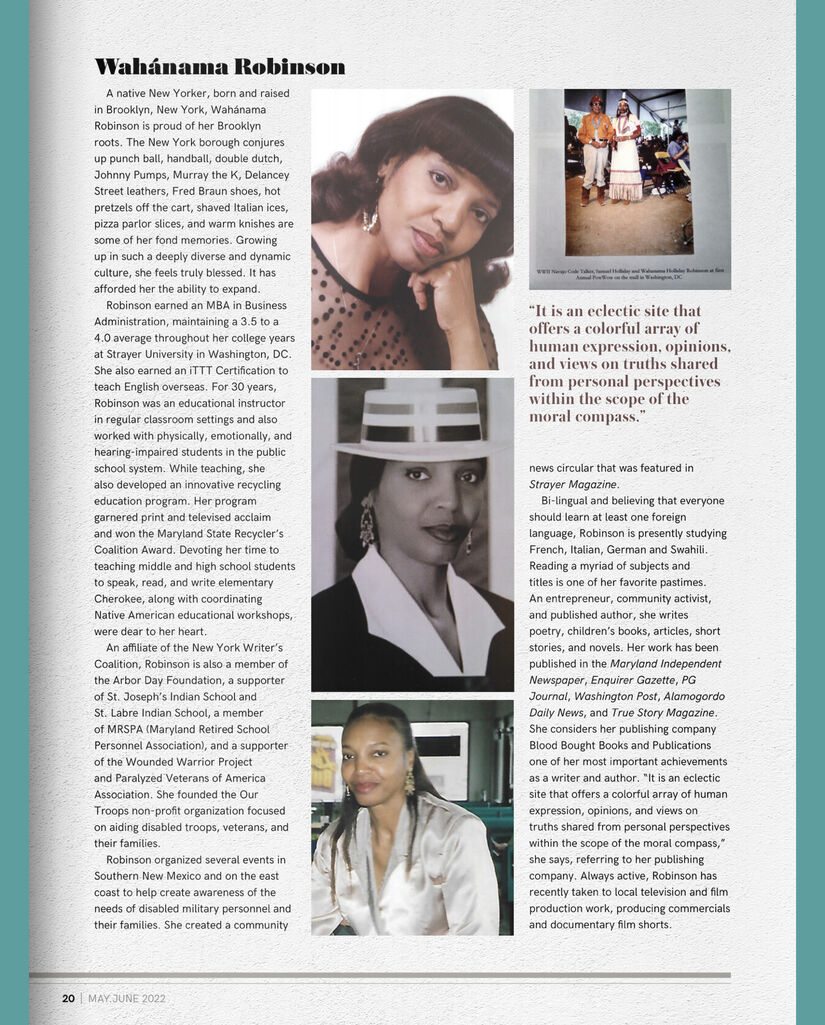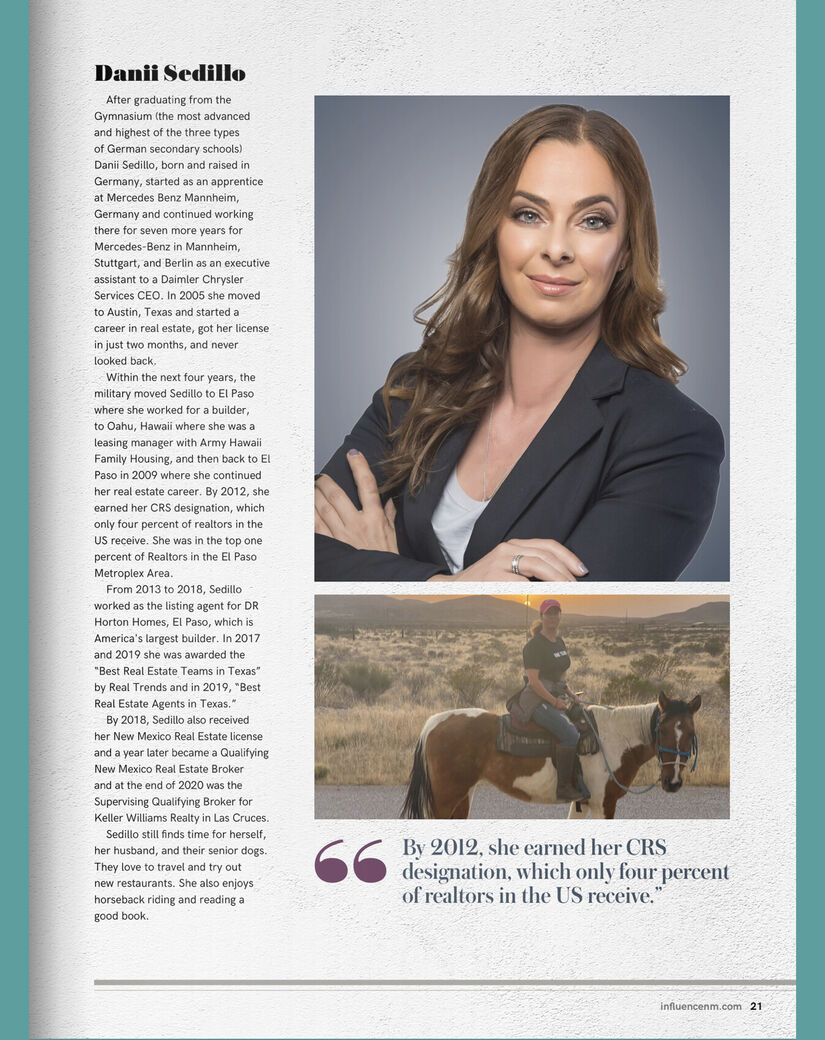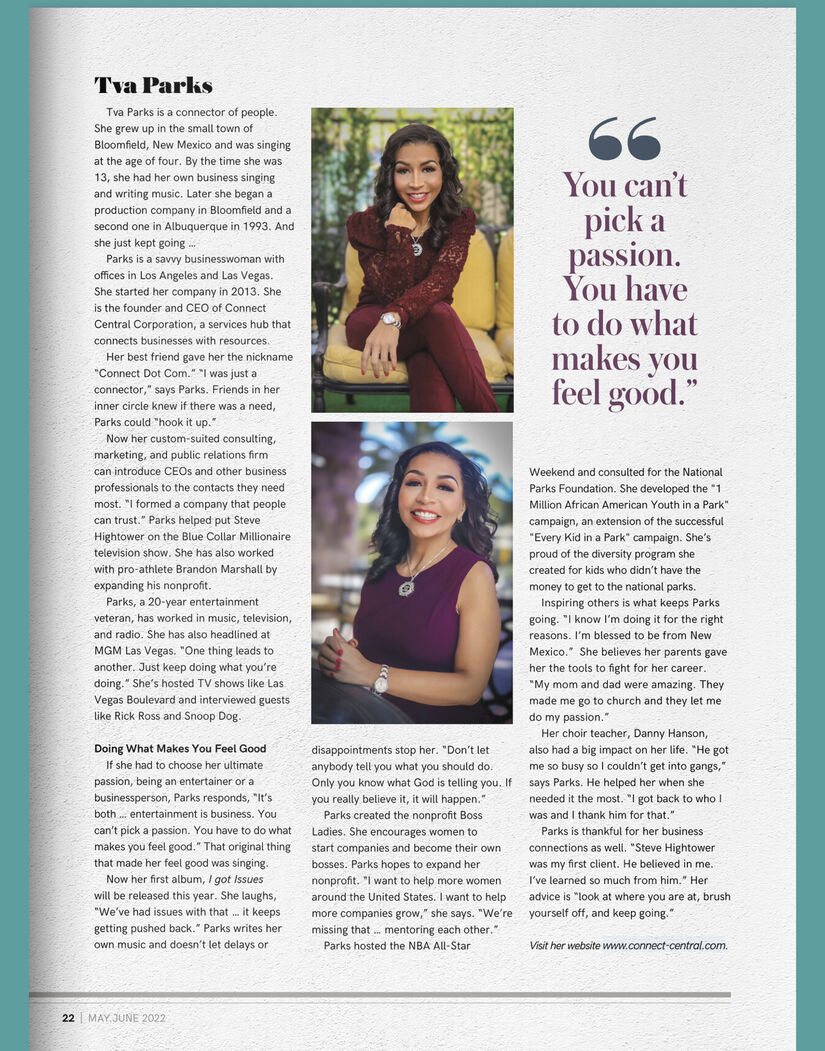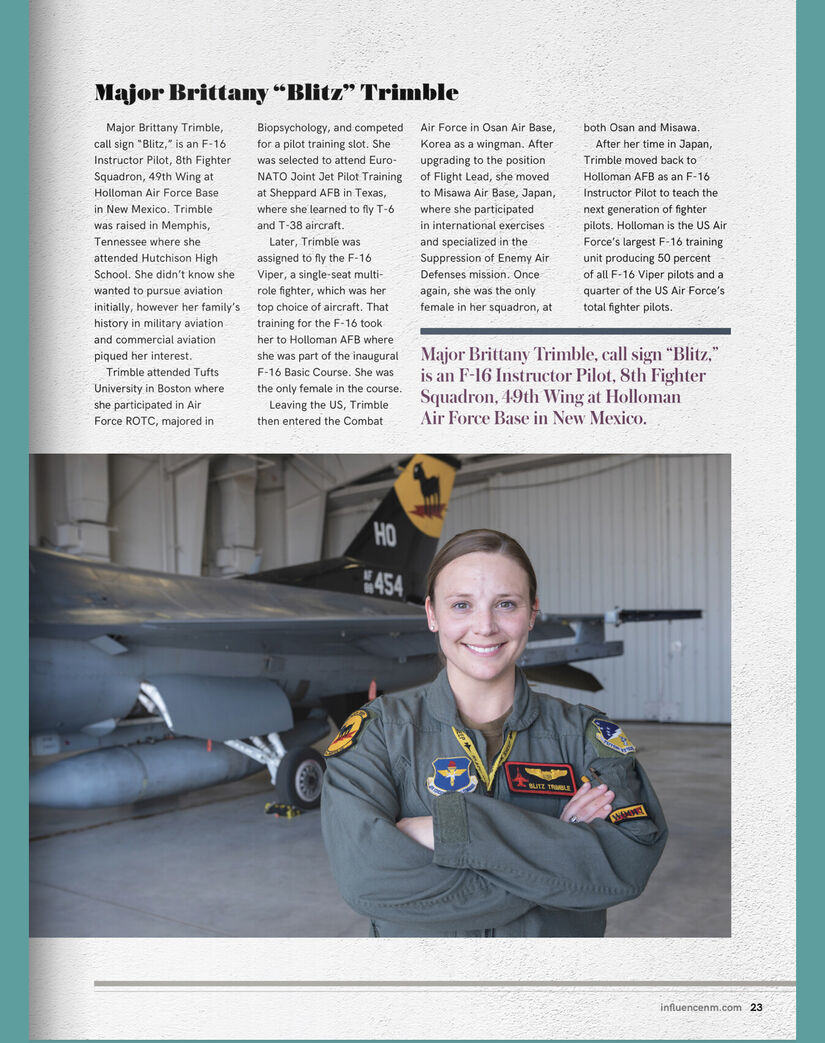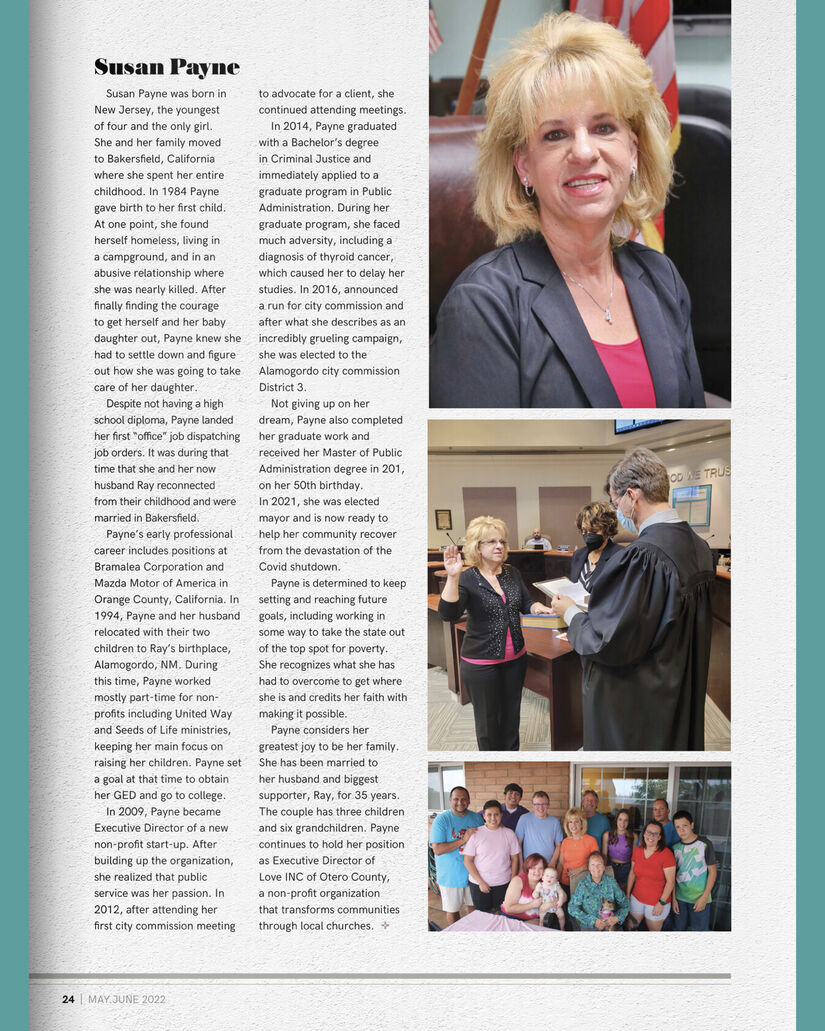 STAY CONNECTED! SUBSCRIBE TO FREE EMAIL UPDATES FROM 2ND LIFE MEDIA ALAMOGORDO