May 1st through 7th is the official week of Small Business designated by the Small Business Administration as Small Business Week.
Sherwin Williams Paint Store, GloBug, Elite Memories Boutique, Blush Hair Salon, Showcase Carpets and Tile, New,Mexico Influence Magazine, Renefit Southeast New Mexico Influence Magazine, Fitness, AlamogordoTownNews.com, 2nd Life Media, Emanuel Lydia Productions, Our Little Country Store at Roadrunner Emporium, the Local Bodega, Del Ora Goldsmith, Rocket City Game Lounge, Mission Billiards, MoniCakes, Barbies New York Avenue Salon, D & H Stamp and Sign Company, Capped, Flickinger Center, Country Corner Kitchen, Believe It Nutrition, StrangeLove Tattoo, Alamo Jump, Picacho Peak Brewing, Good News Thrift Store, and new shops coming – this is the New York Avenue business district and this is Alamogordo MainStreet and that is Small Business. 
Alamogordo's Main Street Business District of New York Avenue represents the largest concentration of small businesses in Alamogordo.
From the cultural arts, classes, live music and antiques of Roadrunner Emporium, to fine entertainment at the Flickinger Center, to a higher end Fine Art experience at New York Art and Music, to finest in fashions at Elite Memories Boutique, beauty and fashion at Blush Salon, Fine speciality gifts at Victoria Alamogordo, finest in quilting supplies and fabrics at Pins and Needles, excellence in locally procured selections at the Local Bodega, trivia and beer at Picacho Peak Brewing Company, late night gaming at Rocket City Game Shop, billiards play at Mission Billiards, tile and flooring, paint supplies, nutrition needs or a hot breakfast each can be found in the New York Avenue business district of Alamogordo's MainStreet.
The Alamogordo MainStreet organization is concentrated on revitalization and partnerships to reinvent this important corridor and in community partnership with the Alamogordo Center of Commerce, the city of Alamogordo and New Mexico MainStreet; it celebrates Small Business Week with a reminder of this important corridor to the economic vitality of Alamogordo, Otero County and Southern New Mexico.
Alamogordo MainStreet Executive Director Nolan Ojeda via a press statement concerning Small Business Week reminds Alamogordo citizens; "Alamogordo MainStreet is Small Business. The partnership businesses of Alamogordo MainStreet are the heartbeat of Alamogordo and is exactly what the SBA seeks to highlight with Small Business Week May 1st thru 7th. As the Executive Director of Alamogordo MainStreet, I'd like to personally invite you to our district, this week and (of course every week), as we celebrate Small Business Week and cap it off with our Downtown Nights Celebration this Friday with most stores open till 8 pm. This Friday night we will have a live radio remote from KALH radio at Roadrunner Emporium, a DJ spinning music in front of Victoria some special street vendors and special pricing and events at most of the stores till 8 pm."
Nolan continued, "We also welcome all of those coming in this weekend for the Holloman Air Show and invite them to see what makes Alamogordo's MainStreet the New York Avenue district so unique."
Rene Sepulveda partner in Roadrunner Emporium explained that the partnership between him and Chris Edwards, is so excited with the momentum of Alamogordo MainStreet and the New York Avenue business partnerships; "that we deepening our partnership with Emmanuel Renteria and Lydia Aspen and their New York Art and Music Studio and investing into the district idea of creating a cultural arts sub-district. The first example of that investment partnership was our joint Evening Under the Stars Event this past weekend. That event was the tip of the iceberg in showing the potential of arts on New York Avenue. This event resulted in several thousands of dollars worth of art to be purchased by collectors and showcased musical talent with multiple performances throughout the evening."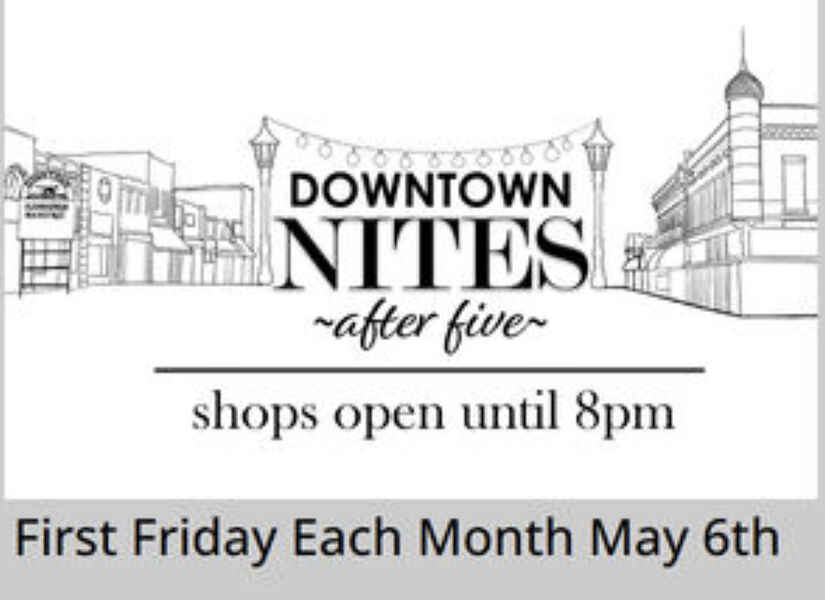 The small businesses of New York Avenue have two events scheduled for May Downtown Nights is Friday May 6th with merchants open till 8 pm and Atomicon is Saturday the 14th with a full array of costumed fun similar to a traditional ComiCon event with the street closed off from 8th Avenue to 12th and to include a Hobbit Village at Patrons Hall that evening.
Alice Weinman the owner of Victoria Alamogordo and the veteran business owner of the district says of Small Business Week, "we've been in Historic Downtown Alamogordo for 37 years, still here and still moving onward."
Alamogordo Small Business is moving forward which is evident every day with the renewed energy of Alamogordo MainStreet and New York Avenue. Come on down and join the multiple small businesses for Small Business Week!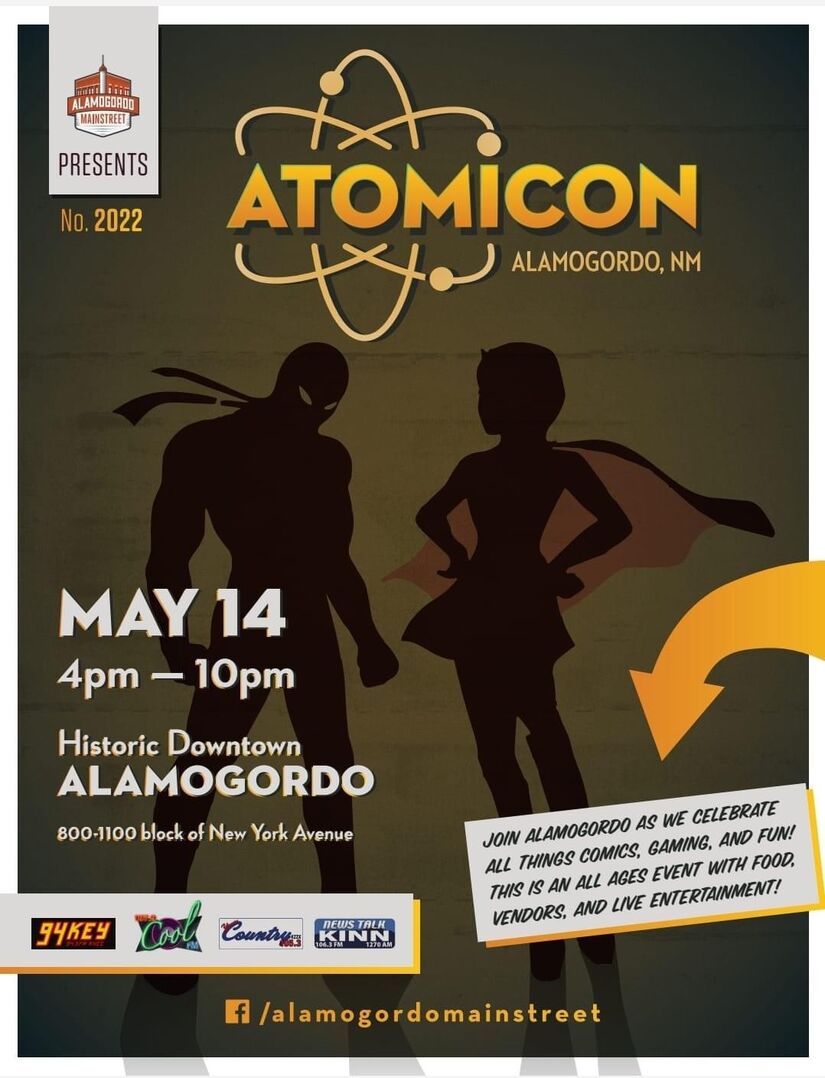 STAY CONNECTED! SUBSCRIBE TO FREE EMAIL UPDATES FROM 2ND LIFE MEDIA ALAMOGORDO