Where in New Mexico would someone go to see original Root Art, Cholla Desert Cactus Art, Sculptures of Recycled Metals combined with 5000 year old lava rock, original paintings, New Mexico Photography and more? Santa Fe? Albuquerque? No, to see these original works of art and much much more one must travel to Alamogordo New Mexico's Main Street, Roadrunner Emporium, 928 New York Avenue Alamogordo…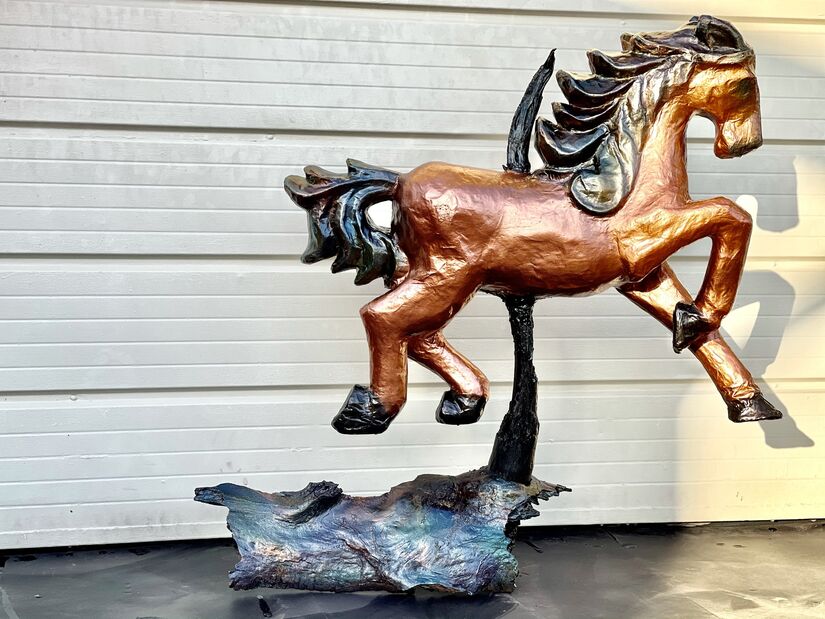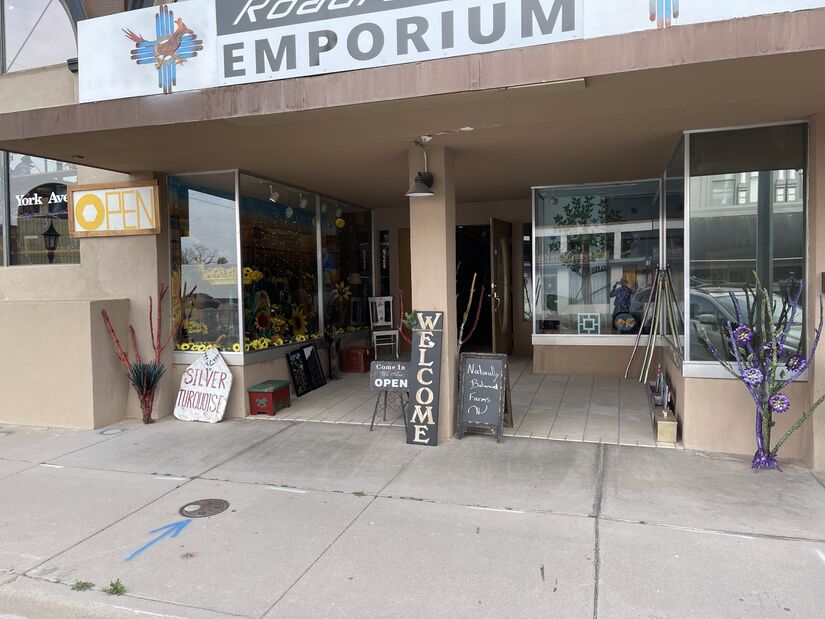 Roadrunner Emporium hosts 40 partnered vendors, Artist Rene Sepulveda showcases his works that have been purchased by individuals in Europe, Mexico, Canada and throughout the United State. Rene Sepulveda does not take his art work too serous and approaches with whimsical insights but serious in their color, texture and use of natural elements procured from the natural environment.
Rene Sepulveda is credited with starting the "colorlicious styling & textured design's" trend for in home, patio decor and fine art piece designs. His captivating sculptures crafted of Cholla Art, 5000 year old Lava Rock and/or recycled metals are being received to much acclaim and are bringing a little touch of New Mexico's Desert in the form of artist sculptures using Cholla Cactus Skeleton, lava and metals to homes and offices throughout America.
His rootart (tree root art) offerings have been showcased in haunting displays, window displays by galleries and retail establishments in New Mexico, California and the western US and have been known to shock and to inspire.
Rene Sepulveda's newest released collection released 3/14/2021 is "The Valley of the Fires Sculpture Collection" highlights the use of natural wonders from the Tularosa Basin combining recycled 5000 year old lava rock with recycled metals and/or distressed driftwood to create one of kind unique artistic wonders ideal for the home, patio or professional office spaces. His items ship around the world but are hosted at Roadrunner Emporium, Alamogordo.
Per the artist, "I believe that the artistry of Cholla Art, Tree Trunk Art, Root Art or Lava Rock and Metal works are unique and not well understood, in that most homeowners or business owners don't have the knowledge of the beauty these pieces can bring to their environment. Most people have not been exposed to these kinds of sculptured works, very few artists create art with these mediums as a canvas. Most people don't know the sense of Zen or harmony that is created by including these pieces into the home, office, or business environment. However those that venture south to Alamogordo are in for a treat. A treat of the senses. When they visit downtown Alamogordo they will find a gem of a art gallery that is part art gallery, part antiquing paradise, and more. One never knows what surprise awaits the customer that strolls into Roadrunner Emporium, Alamogordo. "
Delia Lopez Holloway showcases her works of wonder, complex design and interpretative expression on canvas. A Fine Arts Major of New Mexico State University. Her artistic creations are an expression of love, joy, beauty, calm and on occasion the exact opposite. She believes art show provoke and inspire.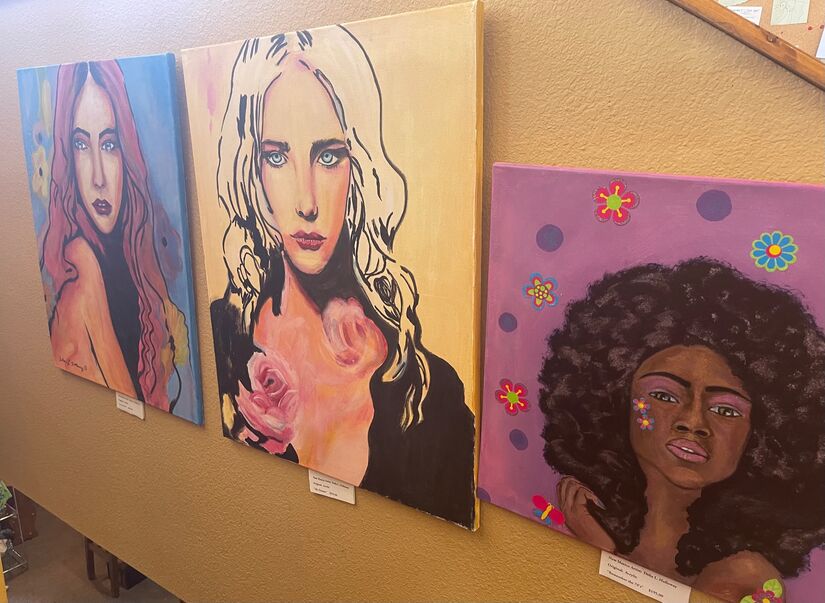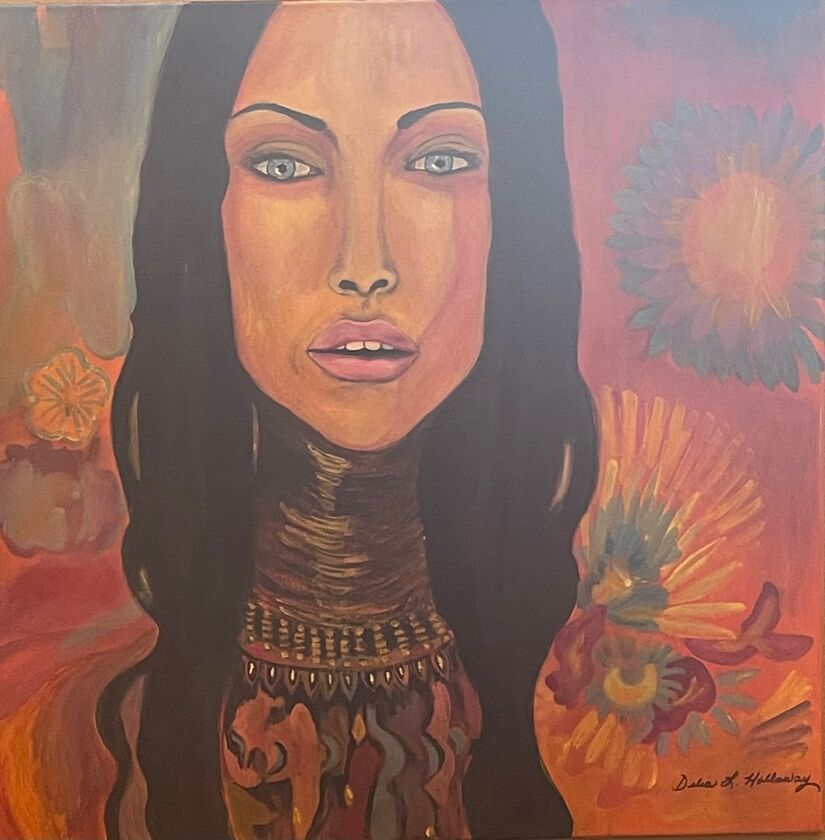 Photography such as from the infamous California nature photographer Janet Thornton. Scenes from California, New Mexico and the natural environment around us…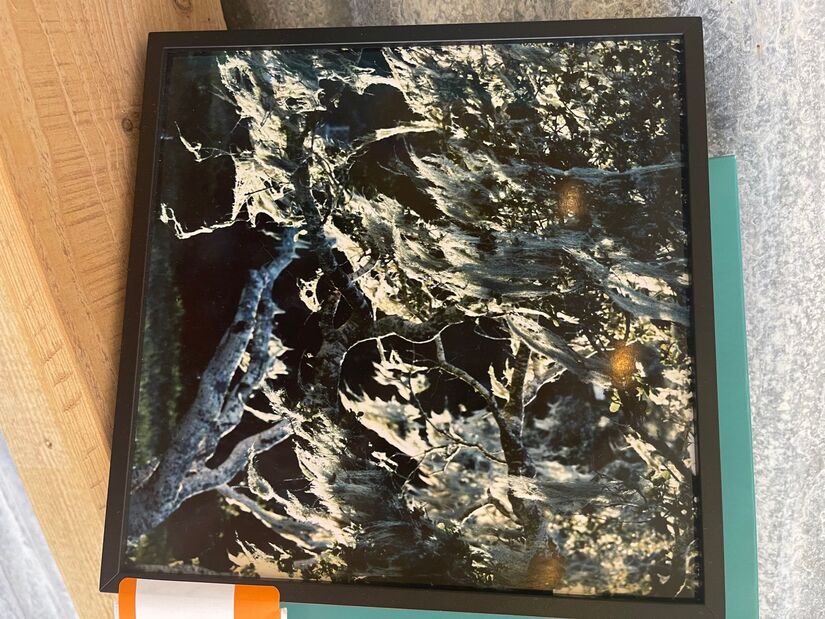 The photography of history and abandon of New Mexico by Author, Display Artist and Photographer Chris Edwards 2nd Life Gallery, Roadrunner Emporium, 928 New York Avenue Alamogordo.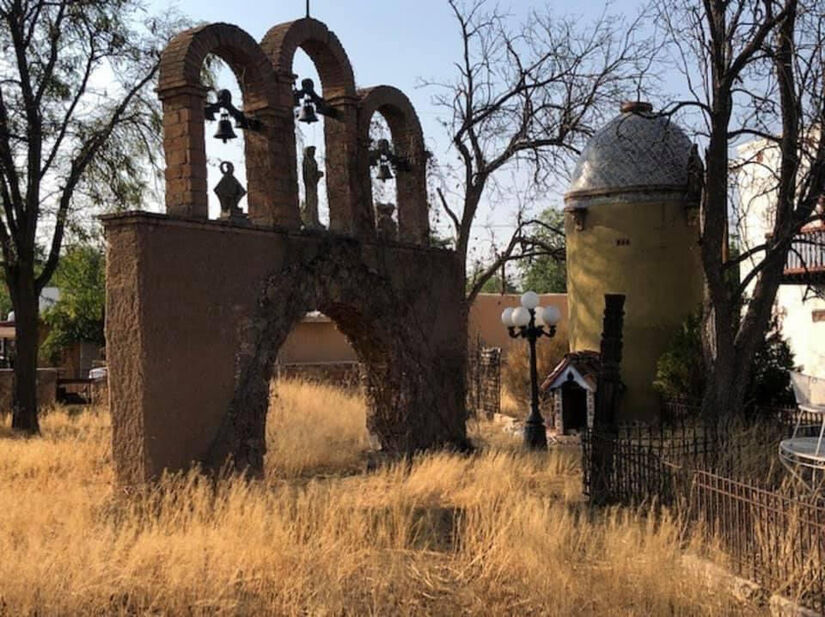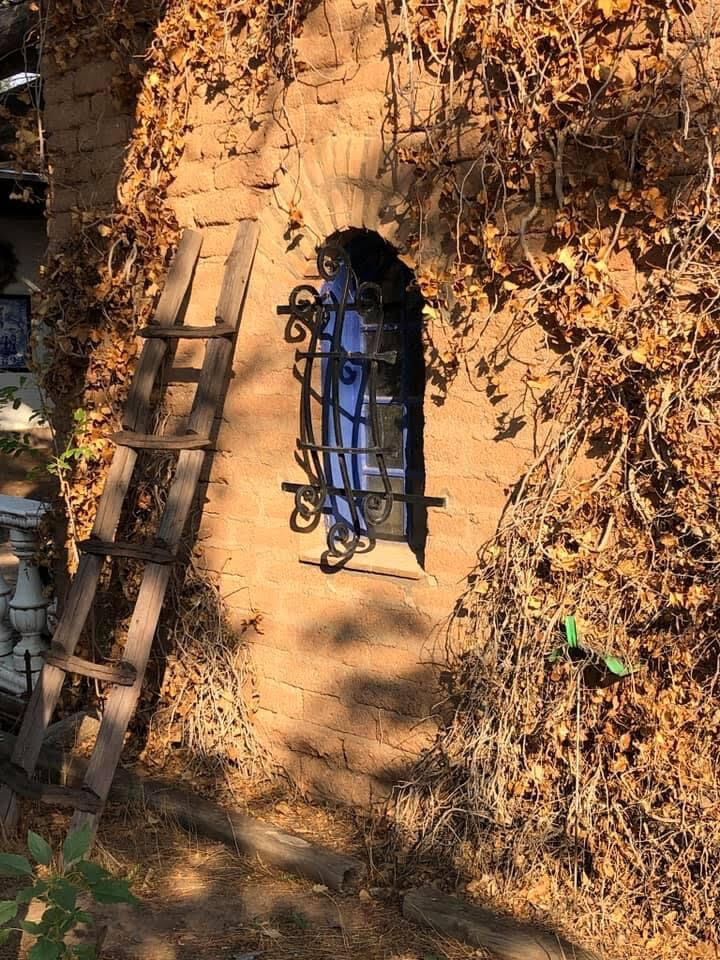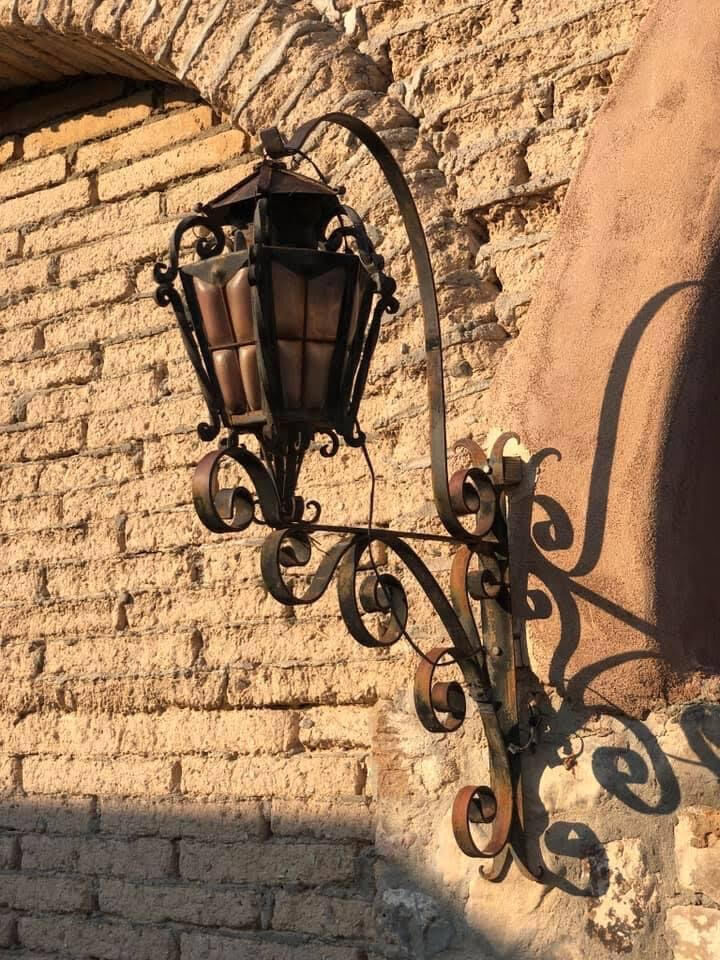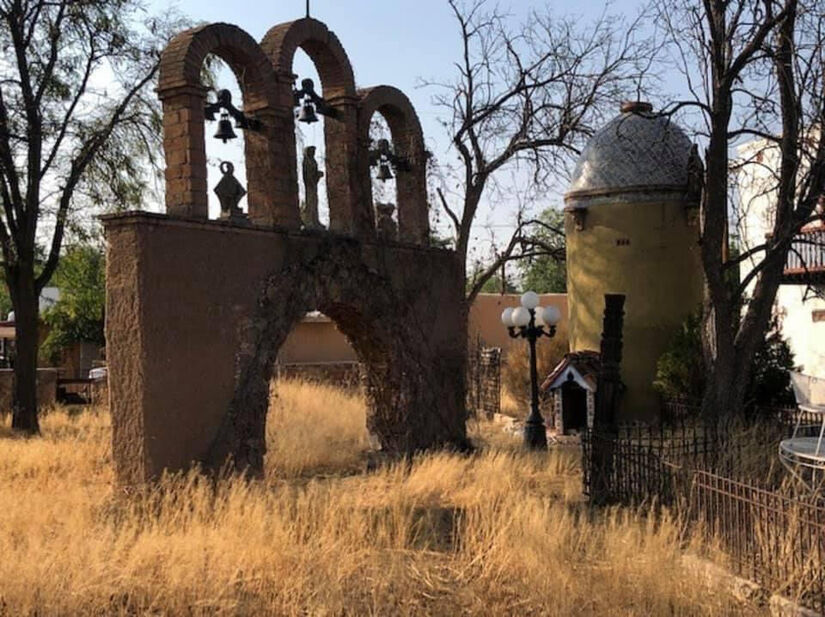 The Roadrunner Emporium, 928 New York Avenue Alamogordo is owned by Debra Reyes and is dedicated to the enrichment of the cultural arts and downtown redevelopment of the Alamogordo Main Street District. It is located in a historic building that is clean, fresh and historic. Come check out the best art gallery in Alamogordo for art and more 10 to 5 daily. Closed Sundays.
https://2ndlifemediaalamogordo.town.news/g/alamogordo-nm/n/29559/southern-new-mexicos-must-go-art-gallery-more-roadrunner-emporium-new-york